Joined

Jul 27, 2007
Messages

38,833
Reaction score

66
Download Link:
DreamensioN presents Universal Language 026 Angus Gibbins guest mix on AH.FM 01-07-2009.mp3
DreamensioN
presents
Universal Language
First Wednesday Of Each Month
Tune in this 8pm AEST to hear this mix.

Global Times for this mix are:
9pm Sydney/Melbourne
8pm Brisbane
7pm Tokyo
6pm Singapore/Beijing
1pm Moscow
12pm Johannesburg/Paris/Oslo
10am London
5am New York/Toronto
4am Chicago
2am Seattle/LA
Please feel free to comment on the show.
Don't forget to VOTE
Did you miss the show?
Let us remind you next time: click here
[/CENTER]
Welcome to the 26th installment in the Universal Language series. In this months show, I have a special guest mix by fellow Brisbane DJ, Angus Gibbins.
ANGUS GIBBINS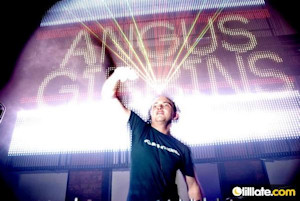 Trance fans are a notoriously passionate bunch, but it's hard to imagine a more passionate trance fanatic than Angus Gibbins. And with his upbringing it's hardly surprising that he eats, breathes and sleeps hands-in-the-air synth melodies – while most children of the 90s would have been chuffed if their parents were cool enough to be into Hendrix, Zeppelin and Floyd, Angus' father brought him up on a steady diet of Sasha, Digweed and Global Underground compilations. It's little wonder that once he was old enough to rebel against trumpet and French horn lessons at high school he invested in turntables and developed a nasty vinyl addiction.

It was the pure emotion of trance that captured Angus in those early days of dance music love, and it's an obsession which drives him to this day – he's widely considered the most knowledgeable trance DJ in his home town of Brisbane, renowned for his uncanny ability to trainspot a trance anthem from 20 paces. This knowledge also serves him well behind the decks, with his versatility one of his most valuable assets. Deep and melodic progressive, uplifting reach-for-the-lasers specials or dark, dirty and driving tech monsters – Angus' ability to progress through these sounds over the course of a set have seen him slowly but surely progress through the ranks of Brisbane DJs since relocating there from the Sunshine Coast in 2005.

A smashing guest slot in the main room for Fridays @ Family – the Brisbane superclub's flagship event – in 2006 was the breakthrough set Angus had been working for, and from there he established himself as a staple booking for Brisbane's club, rave and outdoor party scene. He's since rocked events like Gatecrasher, Transmission, Q-Dance and Secret Sessions, sharing the stage with everyone from ATB, Nick Sentience, 4Strings and Vibrasphere at the trance end of the spectrum to hard dance acts like Bas & Ram, Donkey Rollers and The Prophet.. Guest appearances for radio programs like Global Elements, Crucial Cutz and Harder Education followed along with a brief stint hosting a program on krankydigital.com, soon to be followed by another program of his own which is currently in the pipeline.

Angus' crowning achievement to date is his stellar afternoon slot at Brisbane's inaugural Global Gathering festival. "Angus Gibbins looks like he's having more fun than the entire dancefloor gathered in front of him on the Godskitchen stage combined, and that's some achievement given the love being sent back in his direction," said Time Off magazine of a set which was considered to be one of the finest of the festival, local or international.

It seems nearly a decade of living off toast and two-minute noodles in support of his habit is finally paying off for Angus Gibbins, and 2009 should see him waving the flag for his beloved trance far beyond the dancefloors of Brisbane.
Last edited by a moderator: