Joined

Jul 27, 2007
Messages

38,452
Reaction score

3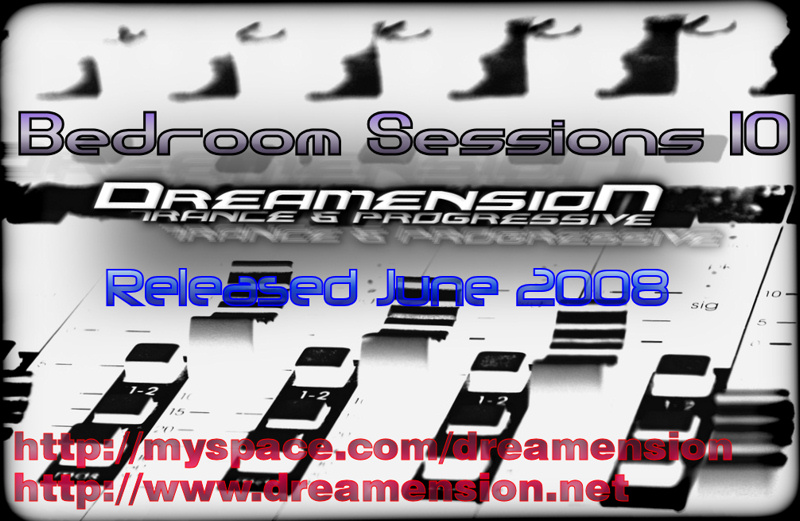 It's been one and a half years since my last Bedroom Sessions album was released to the public, and how things have changed since then. I've talked about producing the 10th album under the "Bedroom Sessions" name for quite some time now. Due to work commitments, plus my monthly show on Afterhours.FM called "Universal Language" - I've been hard pressed to find time to commit to an album that means so much to me personally.
The "Bedroom Sessions" name, given to the first mix I handed out to 3 friends in 1999, grew in popularity in late 2004 when I publically released Bedroom Sessions #3 on the internet. Prior to that time, the mix was a simple recording distributed to a few friends. And yes, you read that correctly – it took from 1999 until 2004 to get 3 mixes done. Through the amazing and relentless support of friends and a new found fan-base, I recorded Bedroom Sessions #4 and #5 in 2005. Both these albums were a single CD mix.
In September 2005 I released Bedroom Sessions #6, the first double CD compilation in the series. Composed of two distinct styles of trance music, CD1 would convey a slower, more progressive sound with a thick bassline. CD2 would carry an energetic, uplifting mood. This proved to be the winning format of what would become the Bedroom Sessions brand of music. The 6th installation exploded all over the internet on music and car forums, and went global. The haunting sounds of male vocalist Ben Lost with "Jump The Next Train" started an epic mix of more than 2hrs worth of the best vocal, progressive and uplifting trance there was of the day.
Bedroom Sessions 7, 8 and 9 followed sporadically as I juggled my monthly residency and other work commitments. I always maintained the quality of the Bedroom Sessions mixes, keeping the best tracks to use just for those albums.
That brings us to Bedroom Sessions #10. The final instalment in this series. Why have I decided to retire the brand? I guess for 2 main reasons. The original name "Bedroom Sessions" (contrary to what a lot of people think), actually came about because that's where I mixed it. In my bedroom. The second reason is, it's hard maintaining 2 separate mixes (Bedroom Sessions & Universal Language), when I'm really only good at mixing one style of music – trance. Plus I figured a 10th instalment is a good number to finish on.
.
The Bedroom Sessions sound will not die, simply transform over into my Universal Language sets. So in effect, I'm killing off one series, so I can lift the quality of another.
So what's in store with Bedroom Sessions #10? It's epic. 4 CD's worth. I just couldn't fit all the amazing tunes I love on 2 CD's. This 4 CD album is broken in halves giving you a 2 CD re-dux of all the past classics that made Bedroom Sessions what it is, and 2 CD's of brand new tracks in the mix.
Disc 1 & 2 go to air on Afterhours.FM at 8pm AEST this Wed 7th May 2008.
(For international times, see further down).
Disc 3 & 4 go to air on Afterhours.FM at 8pm AEST on 4th June 2008.
Immediately after that, the complete 4 CD album will be available from my website @
DreamensioN .NET - Home
If you can't wait till June, then tune in TONIGHT and hear it live on Afterhours.FM.


Global Times for this mix are:
8pm Sydney/Melbourne
8pm Brisbane
6pm Perth
7pm Tokyo
6pm Singapore/Beijing
2pm Moscow
12pm Johannesburg/Paris/Oslo
11am London
6am New York/Toronto
5am Chicago
3am Seattle/LA​
​
For all other global times refer to this link:
The Fixed Time World Clock
Please feel free to comment on the show.
Did you miss the show?
Let us remind you next time: click here
​
Last edited by a moderator: