Universal Language
Registered
Joined

May 6, 2006
Messages

4,208
Reaction score

2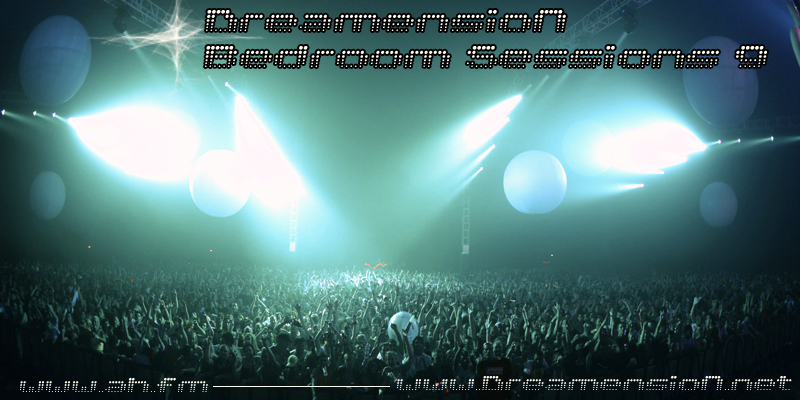 DreamensioN
in association with
Afterhours.FM
(
www.ah.fm
) present to you the long awaited double CD trance & progressive mix
"Bedroom Sessions 9"
. This long awaited mix will take you through various styles of trance, house & progressive music. The Bedroom Sessions series continues to be the pinnacle of DreamensioN's showcase, and are now considered to be his best albums. DreamensioN continues his style of fusing the latest trance & progressive tracks with old dance floor classics from years gone by. This unique flavour gives the sets a timeless ambience that won't date very quickly.
Well what can I say guys? Here it is...Bedroom Sessions 9. To be honest I never thought I'd get past Bedroom Sessions 2 all those years ago. But thanks to the support and feedback of people like you – here I am mixing my 9th personal album, and my 18th CD worth of music (if you include the Universal Language series). Let me tell you a bit about this mix....
Previously with the Bedroom Sessions series, I picked a style for a CD (Disc 1 was usually the slower mix, and Disc 2 was the faster mix). I choose a style and a sound, and I ran with that for the whole mix. Bedroom Sessions 9 is a little different. In this I start with a style, but it progresses (much like how a trance set should). The tempo also picks up throughout the duration of both CD's. Disc 1 starts out at the very chilled 132bpm with the beautiful breaks of Avril Lagvine, Andain and Lamb. It then gains a little momentum before a finishing in a brilliant track by Rico Soarez & Andrew Bennet.
Disc 2 starts out at the same pace Disc 1 left off at. An awesome track by Yamin kicks things off before (what I consider) the best remix of "Tracking Treasure Down" by Gabriel & Dresden. Disc 2 then picks up a lot of energy for a flying 140bpm finish.
On Disc 1 you'll hear a track by Lamb titled Gorecki. I actually included this because IMHO, it is one of the most lyrically beautiful songs ever written. A friend of mine said he always cries when he hears it. Disc 1 starts out very chilled, with a breakbeaty sound, but then goes into a full progressive trance swing.
Over the double CD mix I also feature some amazing tracks by Hemstock & Jennings, Zirens, Lost Witness, Luminary, Avril Lavigne, Dark Globe, Armin van Buuren, Above & Beyond, Dallas Superstars, Jaytech, Yamin, Matt Darey and Gabriel & Dresden.
So without carrying on too much longer, tune in on 8pm (Brisbane time) 9pm (Sydney/Melb) time on
www.ah.fm
to hear Bedroom Sessions 9 go to air. The double CD mix will play for 2hrs and 40mins. I hope you enjoy it as much as I did making it.
The full tracklistings will be posted after the mix has gone to air, and it will be available for download in 320k VBR glory shortly.
Don't forget to show your support by voting for me on TheDJList.
http://www.thedjlist.com/vote/?djName=DreamensioN
Spread the mix far and wide, share it with your friends, post it on other forums, use it to increase your upload ratio on a torrent...do whatever you want with it. Just enjoy it.
So don't forget - the details are:
What?: Bedroom Sessions 9
Where?: Streaming on
www.ah.fm
(192k, 96k and 32k ACC+)
When?: Wednesday 7th Feb 2007. 8pm QLD, 9PM NSW/VIC, 6PM Western Aust. (Australian Local Time)
International Times for Feb 7th 2007 are:
7PM Tokyo
10AM London
11AM Stockholm
11AM Amsterdam
5AM New York
4AM Dallas
12AM Los Angeles
SPECIAL THANKS TO necrosis & RedruM from http://www.boostcruising.com (Australia's largest car enthusiast website) for doing the artwork that I'm using in this post. The same artwork will also be distributed with the album in the zip files when it becomes avaliable for download.