Joined

Feb 28, 2009
Messages

48
Reaction score

0
Mixset:
A New Year Dawn 2011
DJ: Anuj
Date Released: Jan 1, 2011
Duration: 1hr 32mins
File Format: MP3 320kbps stereo
File Size: 211.0 megs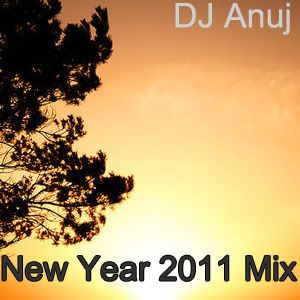 Tracklist: (15 favorite tracks of 2010 from Anuj's closet)
1. Above & Beyond, Kyau & Albert vs. Oceanlab - Clear Blue Anphonic (Andrey Nova Bootleg)
2. Robbie Rivera feat. Lizzie Curious - Departures (Cosmic Gate Rmx)
3. Pamuya - Drops Of Emptiness (Original Mix)
4. Ronski Speed pres. Sun Decade - Follow You (Vosk Rmx)
5. Espen Lorentzen feat. Simon Latham - Heart (Temple One Presents Tu Casa Rmx)
6. Mike Shiver & Elevation vs. Nic Chagall - Sky Blue Hurricane (Anuj's 'Boston Summer' Mashup)
7. Mango - Here We Go (Original Mix)
8. Conrado - Should I Know (Kamil Pankowski & Ers 'Mighty Love' Rmx)
9. Danjo & Andrew Shartner - It Is Written (Danjo Mix)
10. Nitrous Oxide - Downforce (Mike Shiver's Garden State Mix)
[ Tune Of The Mix! ]
11. Shogun feat. Emma Lock - Save Me (Original Mix)
12. Nadia Ali - Ride With Me (Shogun Extended Mix)
13. Cosmic Gate vs. Randy Boyer - Broken Barra (DeVille Mash Up)
14. Cosmic Gate vs. La Bouche - In Your Barra Life (Myon & Shane 54 Mashup)
15. Electro Blues feat. Limmo - Angels (Antony Reale Club Rmx)
Download:
Web:
Anuj - Euphoric Mixes
OR
iTunes podcast:
DJ Anuj pres. 'Trance, Global' and 'AoA' - Download free podcast episodes by Anuj on iTunes.
e.N.j.O.i