Joined

Mar 25, 2010
Messages

991
Reaction score

0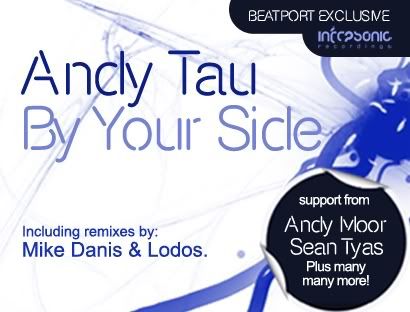 He has become one of our biggest artists over the last 4 years such is the consistency, and quality of his work. After a number of huge remixes and original tracks, including Departures which landed last year, Andy Tau has been hard at work with a follow up which has been no easy feat. Going back to his roots, and working the vintage Tau sound we all come to love, the uber talented producer finally supplies a worthy follow up with an absolutely stunning track in By Your Side.
Another one of our standout artists of 2010 Mike Danis supplies remix number one. Now a firm favourite with Dj's and producers alike, Mike once again demonstrates why we have continued to support his music with another action packed production packed full of signature sounds, lovely piano lines and a thumping bass line to boot.
New comer Lodos completes the package fresh from work on Armada. Still somewhat of an unknown quantity, the Turkish producer gives another taster of what he is capable of with a roof raising debut!
Trance at its very best!
Radio/Dj Support:
Andy Moor, Sean Tyas, Tritonal, Bobina, Dash Berlin, Duderstadt, Arctic Moon, 7 Skies, Tillmann Uhrmacher, Dj Ange, Andrelli & Blue, Ferry Tayle, Sophie Sugar, Steve Anderson, Sebastian Brandt, Ashley Wallbridge, Setrise, Bjorn Akesson, Sequentia, Agnelli & Nelson, Jon O'Bir, Danjo & Style, Pedro Del Mar, Digital Nature, Anhken, Flash Brothers, Estiva, Six Senses, Neal Scarborough, Nitrous Oxide, Ronski Speed, Mark Eteson, Cold Blue, Manuel Le Saux, Talla XL, Duende, Suncatcher, Steve Brian, Ernesto & Bastian, M.I.K.E, Daniel Kandi, Jorn Van Deynhoven, XGenic, Ruben De Ronde, Fast Distance, Vast Vision, Paul Miller, Jonas Hornblad, The Flyers & Mike Sonar, Haris C, Michael Angelo, Sneijder plus many many more..........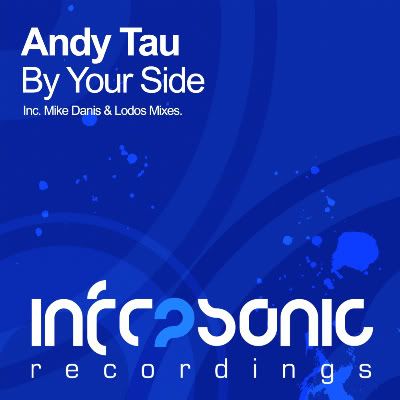 Tracklist:

01. Andy Tau - By Your Side (Original Mix)

YouTube - Andy Tau - By Your Side (Original Mix)

02. Andy Tau - By Your Side (Mike Danis Remix)

YouTube - Andy Tau - By Your Side (Original Mix)

03. Andy Tau - By Your Side (Lodos Remix)

YouTube - Andy Tau - By Your Side (Lodos Remix)
OUT NOW exclusively at Beatport: http://bit.ly/gUEWnr
_____________________________
For all info and release dates please visit:
Infrasonic Recordings : Home
Infrasonic Music | Facebook
YouTube - InfrasonicRec's Channel
InfrasonicRecordings (InfrasonicRec) on Twitter
Infrasonic Recordings | twitter.com/InfrasonicRec on Myspace Music - Free Streaming MP3s, Pictures & Music Downloads