LIKE Silk Music:
http://www.facebook.com/SilkMusic
SUBSCRIBE to Silk Music:
http://bit.ly/SilkYouTube
Samples & Purchase:
Beatport:
http://bit.ly/Arrival-BP
iTunes:
http://bit.ly/ARR053-iTunes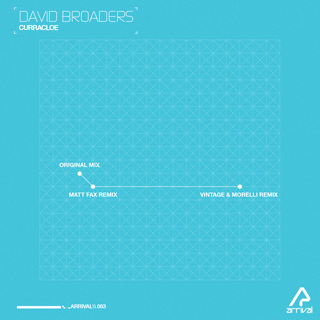 Irish sensation David Broaders returns to Arrival, having gained significant career momentum since we last heard from him. Specifically, earlier this year on our imprint, he produced a standout remix of Reimu's acclaimed track "Wonderland"; more recently, he collaborated with Terry Da Libra on the Enhanced single "Loss Aversion", which Armin van Buuren just supported on "A State of Trance". His latest work, "Curracloe", comes with interpretations from label residents Vintage & Morelli and Matt Fax, both of whom have been supported regularly by Above & Beyond this past year.
The original mix starts out with a soothing soundscape, including lush sound effects and pad layers. A haunting male vocal stem emerges, which is followed by calm and enjoyable percussion rhythms. Throughout the track, countless well-crafted and inspiring melodies are introduced.
Serbian artist Vintage & Morelli begins his interpretation with a strong percussion line and hypnotizing pads. A unique rhythm is soon established, with a groovy bassline and lush background synth stabs. The break includes a soothing piano melody, and the energetic theme riff continues thereafter.
The remix from French artist Matt Fax starts off with a lush atmosphere, containing soothing pads and intriguing synth stabs and background sound effects. The break introduces smooth piano melodies, and the track continues with energetic theme riffs, followed by lovely synth variations.
Info:
Cat#: ARR053
Beatport release date: September 9th, 2013
iTunes release date: September 23rd, 2013
Genre: progressive house, deep house
Format: digital
Stores: Beatport, iTunes, JunoDownload
Tracklist & YouTube Previews:
01 David Broaders - Curracloe (Original Mix)
02 David Broaders - Curracloe (Vintage & Morelli Remix)
03 David Broaders - Curracloe (Matt Fax Remix)
Artist Info:
http://soundcloud.com/davidbroaders
For More Information:
Facebook:
http://facebook.com/SilkMusic
YouTube:
http://youtube.com/user/SilkMusicChannel
Twitter:
http://twitter.com/SilkMusic
SoundCloud:
http://soundcloud.com/SilkMusic
Silk Royal Showcase:
http://silkroyalshowcase.com