Joined

Oct 31, 2007
Messages

2,715
Reaction score

0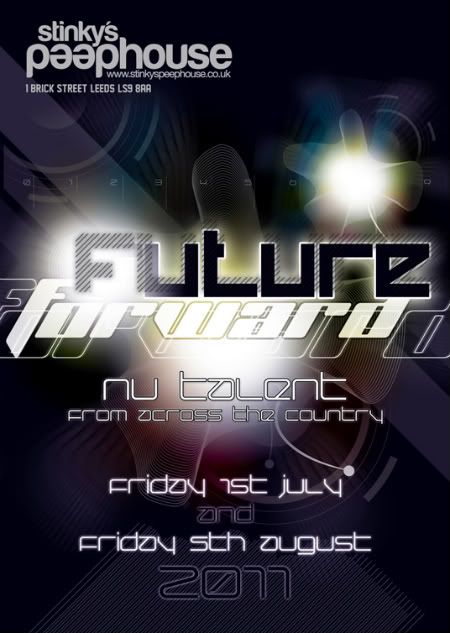 £3 advance tickets on sale now :
http://www.skiddle.com/events/11484294
http://www.facebook.com/forward.leeds
http://www.twitter.com/forward.leeds
http://www.youtube.com/user/ForwardLeeds
DAVE HORNE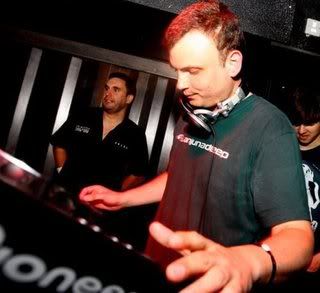 Dave is establishing himself as a force to be reckoned with on the underground UK dance music scene. Initially making a name for himself as warm-up DJ for stars such as Armin van Buuren, Above & Beyond and Paul Oakenfold at The Gallery @ Turnmills in London and for the likes of Eric Prydz at Fabric in London, he has since gone from strength to strength, making huge waves on the production front with his unique blend of Progressive dance music.

Dave's productions intend to 'blur the boundaries' between Trance and House music. Signed to 'Baroque Records' his first release 'The Road To March' (under his 'DJH' alias) was supported by a whole host of big names from Eric Prydz to The Thrillseekers. Dave's more upbeat productions can be heard on labels such as Discover Deep, Anjunadeep, Nu-Depth Recordings, Solaris and Alter Ego.
http://www.facebook.com/djdavehorne

JAMIE WALKER
Jamie Walker burst onto the trance scene in 2010 and quickly established himself as one of the leading upcoming names to watch.
With his signature style of driving power-trance complimented by his technical skills and prolific work ethic he was very quick to win himself an army of new admirers that continues to grow by the day.
Signing with Defcon Recordings, his tracks have gained support from some of the worlds best DJ's, including Ferry Corsten amongst other DJ who Jamie has idolised throughout his life. Now in collaboration with the mighty Bryan Kearney, the future is certainly looking bright for Jamie!
https://www.facebook.com/pages/Jamie-Walker-Official/128068543930177
LAZARUS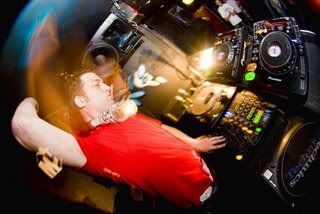 Lazarus has now been a DJ/Producer for over 12 years and is also the owner/manager of British label Defcon Recordings. Whilst he enjoys covering a wide variety of styles, he specializes in the more powerful, melodic trance. Through his DJing, label work, and as a founder member of the artist Defcon Audio, his efforts so far have won many admirers from both DJs and trance fanatics across the world.
https://www.facebook.com/LazarusDJ



MATT LICKESS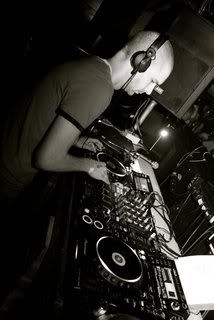 Matt Lickess has always endeavoured to bring something a little different to his sets, and he is certainly achieving this with his fresh new sound, which ranges from deep trance to full on psychedelic beats. His intelligently constructed sets are designed to take the crowd on a musical journey through trance music you can really get your teeth into, and with no candy filled uplifting trance in sight. Expect driving basslines, acid leads, distorted synths, and above all an abundance of energy from start to finish!
http://www.facebook.com/mattlickessmusic


SCOTT LOWE & HIGH DEFINITION

Scott Lowe and High Definition, are a Barnsley based Trio set to make a mark on the trance scene in 2011. Recently signing exclusively to Armada and with forthcoming originals & remixes set to be released on numerous pioneering trance labels this summer, linking uplifting emotional trance with present day progressions, be sure to keep an eye out for them this year. 
 

www.soundcloud.com/scott-lowe

BEN ALONZI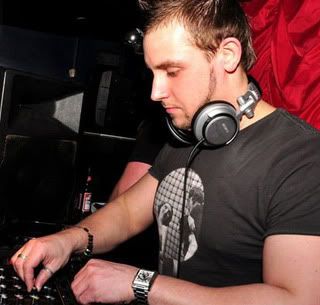 Ben Alonzi from Leicester UK, DJ Producer and Nu Communicate Recordings label owner is taking the international trance scene by storm with his euphoric trance productions and energetic DJ sets. Ben has played alongside some of the world's biggest DJ's including Tiësto, Paul Van Dyk, Ian Betts, Dave Pearce, JFK, Genix at clubs across the UK including Passion at The Emporium, Leicester Friendz at Turnmills, Massive at Hidden, London. Ben's productions have been supported by many of the world's biggest DJ's including Tiësto, Armin Van Buuren, Paul van Dyk, Above & Beyond, Ferry Corsten, Markus Schulz, Judge Jules, Eddie Halliwell, DJ Shah, Andy Moor to name a few. Ben's love of dance music has compelled him to launch his very own imprint, Nu Communicate Recordings, the home for the Alonzi solo production and collaborations. Nu Communicate releases the best Euphoric trance from established and new up and coming talent from across the globe.
http://nucommunicaterecordings.com

JAMIE HARRISON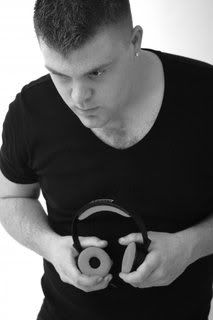 Jamie Harrison at the age of 22 is one of the bright new talents in the electronic music scene. Already with his tracks released on labels such as Perfecto Flouro and Discover, he has gained massive support from the likes of Tiësto, Paul Oakenfold, Simon Patterson, Giuseppe Ottaviani, Sean Tyas - the list goes on. 
Jamie has played for various nights all over the UK and abroad alongside some of the biggest names in Trance such as Ferry Corsten, Eddie Halliwell and Sander Van Doorn. Jamie is also a regular at Passion in Coalville, where his hard work has landed him the opportunity to co-host the Nu passion podcast with Ben Alonzi bringing the best up and coming talent to the forefront of the scene with regular big name guests and interviews on the show. 
One thing for sure is when ever Jamie Performs his music is always full throttle so make sure you've got your dancing boots on!
http://soundcloud.com/jamieharrison
Ben Dursley and Ollie Vile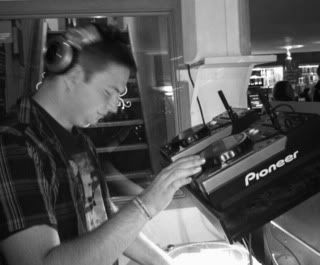 Ben and Ollie have both been DJing about 4 years and are slowly making the transition in to club DJing. We wanted to give these two lads the plaform to prove themselves on this line up of excellent Nu-Talent from around the scene. Their demo CD was a perfect example of a way to build up a set and to set the mood for the rest of the night.

Room 2 - Hosted by Tranceformation
http://www.csbdjagency.co.uk/
Davey Asprey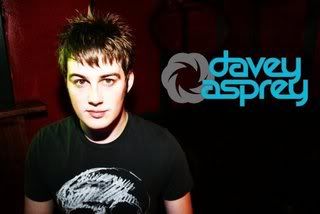 Hailing from a humble background in Walsall, a small town in the West Midlands, Davey developed his passion for Trance after his first visit to the White Isle of Ibiza in 2005. That year he saw his hero, Eddie Halliwell, play at Amnesia. Soon after returning from Ibiza, Davey purchased his first set of decks, and took the first step towards his DJing dream. After a year of practice, he landed his first gig at Nailed, in Leicester. Since then he has been gathering friends in high places and now boasts appearances alongside the legend that is Judge Jules, as well as a series of other big names in the industry; including Ferry Corsten, Marco V, Calvin Harris, Gareth Emery, Richard Durand and not forgetting the man that influenced him to live his dream – Eddie Halliwell.
After making his Ibiza debut at Eden in 2008, he has gone from strength to strength, securing gigs at Cream, Goodgreef, Gatecrasher, Passion and Ministry of Sound London. He has now found success in clubs all over Europe, and party-goers are eager for more.
New Years Eve 2009 saw Davey saying goodbye to the Noughties in style, playing his biggest event to date, as he took to the decks in the Goodgreef arena at the New Years Eve Slammin' Vinyl event - a night which played host to some 13,000 clubbers. He used this opportunity to showcase his first endeavour in music production, his debut track – The Glitch, which he created under the guidance of producer, Steve Allen.
"Steve booked me in to play at Excessive Pressure, at Audio in Leicester, and after seeing me play he took me aside and offered me a residency as well as the opportunity to collaborate with him in the studio."
Since then, Davey has produced a series of other tracks, including Mindless, The Devil You Know and Ogre and has received amazing feedback. His tracks have now been played by DJs such as Armin Van Buuren and Paul Oakenfold and have appeared on compilations such as Best of Trance 2010 (Attention Germany), The Ultimate Progressive Collection Vol.1 and Trance: Ibiza Anthems 2010.
After an exhausting and exhilarating year, Davey said goodbye to 2010 and hello to 2011 by playing at Passion alongside Sander Van Doorn. A night which he claims is one of the best New Years he has ever celebrated.
"The line-up was amazing, by far one of the best I've seen for a single club. The atmosphere was electric."
So now, with plans to release new track, Jilted Perspective, at the beginning of 2011, Davey is hoping that the feedback he has received from his previous tracks will help make this the best one yet. As well as the release, he has some more high-profile gigs lined up, so if you haven't heard of Davey Asprey yet, heed Judge Jules' words and "keep an eye out for this fella!"
http://www.davey-asprey.com/
Glyn Alan
From a very early age, Glynn Alan (AKA Initialize), has had an indescribable passion for music. Before understanding the concept of mixing, he produced a numerous amount of compositions on the keyboard. From the age of 15, Glynn expressed a huge interest in the technicality and beauty of electronic music. Utilising this passion, he began mixing Hard House, Trance, House and Electro. At the age of 18, he took out a loan in his name especially to get his first pair of decks - Technics 1210 MK2's. From then on, all he ever did was play them every night and day. It sometimes resulted in sets at small bars and private events - but he knew this would pay off eventually.

Playing and hosting many private parties, and also a regular attender as a clubber at Passion, Godskitchen, Sundissential, and many more, gave him the opportunity to mix in with the right crowd. Mixes reached the owners of some of the biggest events in the UK and the majority of interest came at the back end of 2009. He was booked for JFK & Garbo's Devotion in December 2009 (feat JP & Jukesy, The Tidy Boys, JFK and more), The famous D:Railed's New Year afterparty - and many many more.

On the production side, Glynn is signed to Hard As Nails Records and is currently working on releases with some of the finest artists on the label.

His mixing abilities allow him to mix any genre - House, Electro, Drum & Bass, Dubstep and many more, but his main passion is as a Trance DJ. His love for Trance is something that can not be fathomed! His favourite styles include: Armin van Buuren, Simon Patterson, Talla 2XLC, Arctic Moon, Akira Kayosa and many more.
Glynn Alan now hosts a fortnightly radio show on Wednesdays from 10pm til 11pm on
www.discovertrance.com
Stuart Furguson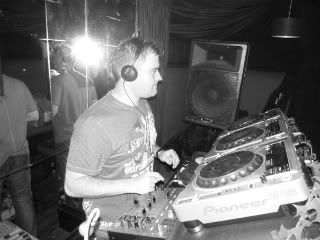 Stuart Ferguson first discovered Trance music back in 1998 with a random night out in Leeds - where he stumbled across DJ Sonique bringing the roof down of a dark and murky back street club. It wasn't until 2001 that Stuart bought his first set of decks. After a few years of going to clubs like The Empire (Middlesbrough), Tall Trees (Yarm) and the mighty Gatecrasher (Sheffield), and watching DJ's such as Tiësto, Judge Jules, Fergie and Mauro Picotto, Stuart knew that this was what he wanted to do!
After re-locating to the Midlands, 2008 was the year that Stuart finally decided to send out promo mixes after finding his 'sound' - and then the gigs soon came flooding in! "We-Present" (Rugby) and "In 2 Deep" (Northampton) were regular slots for him - and later followed by sets at up and coming Trance nights, Beat Logistix (Banbury), Trance Action (Loughborough) and Bangfest Indoor Festival (Northampton). Stuart was also booked to play the pre-parties for Passion in Coalville - which led to him working his way up to play at the massive UK Indoor Dance Festival at the Emporium in Coalville during September 2010.
Stuart is now branching into production too - and is currently learning Ableton. He has recently completed two unsigned tracks called Daze and Zinc, which will hopefully be destroying dancefloors in the near future!
Stevie D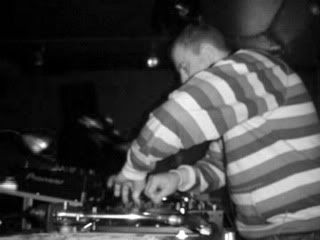 Stevie had been inspired by so many DJ's over the years and always felt he had an ear for music. Carl Cox fascinated him at kinetic on three decks back in '93. Vertigo was another DJ who brought his own individual style to the scene. The most influential set Stevie heard was the living legend himself - Paul van Dyk at gatecrasher in Sheffield on the weekend before the fire.
Stevie has played plenty of different genre's from oldskool hardcore to oldskool house where he has played along Stu Alan and DJ Ttrix at the Carling Academy in Liverpool. He also been on Juice FM, Liverpool as a guest DJ playing trance alongside Matt Healey from Garlands. He has also played a part in Sanctuary Promotions where he played alongside Jordan Suckley.
Stevie can play any genre which gives you so many avenues to explore. His favourite DJ at the moment is Reaky and he's supported his excellent work as a producer and DJ for over the last 3 years. Dance music to Stevie is all about making you feel good, something to take you away to another place and forget everything else in life. Lately Stevie has taken a more chilled outlook at what he plays including some progressive house which he believe will merge with the big trance scene in months to come! The quality of the production is right up there with Trance at the minute and has a big Trance influence. Stevie is aware of this and hopes to be one step ahead of the game.
Johan van Bukken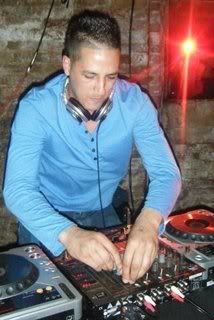 With 15 years experience, Johan van Bukken is one of CSB's most experienced DJ's. His mix of uplifting tracks blended with driving basslines create the perfect setting for any crowd. Taking you on a musical journey with his sublime mixing and energetic performances, it's not hard to see why Johan is a favourite with the crowds!
Besides DJing, Johan has promoted his own, highly successful, "Trance4Mation" events in Sheffield - which later went on to have a number of 'tour' events across the country - with more future 'tour' events currently being planned too!
Johan also has his debut production signed and ready for release in the near future after successfully completing a BND in music technology.
Jarrod Sellors
Jarrod's been into the clubbing scene for the last five years and has a huge passion for seeing DJ's all over the country. In August last year he decided to try his hand at DJing and bought his first set of decks. He loves to sample different sounds and styles when mixing and gains inspiration by listening to podcasts and live club sets on a regular basis. With his broad understanding of Trance, he is confident he can take this into a live set situation and leave to punters gagging for more!
Ryan Bradbury
Between the ages of 18 to 22, Ryan was a big time clubber and loved everything involved with it. In his early days he was inspired by new upcoming DJ's such as Eddie Halliwell and Sander van Doorn who were breaking into the scene. Now his music following has progressed and changed somewhat and he is more of a progressive house/trance fan.
He began DJing as a hobby not really expecting to get much out of it. However as time went on, he became more involved and wanted to get out there playing to the people and to play to bigger crowds. He has played locally at events around Derby and the buzz he gets from it is indescribable, playing tracks with driving bass and powerful synths to keep the tracks flowing seamlessly.