Joined

Aug 26, 2009
Messages

57
Reaction score

0
Samples & Purchase:
http://www.bit.ly/SILKRL019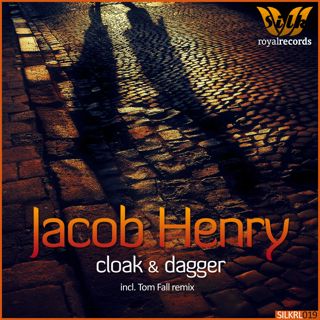 The latest release from Silk Royal comes from label manager and "Silk Royal Showcase" radio co-host Jacob Henry. Early this year, Jacob contributed Yesterday's Tears" (co-produced by Approaching Black) to parent label Silk Digital, which charted in the Beatport Progressive House Top 100. His follow-up, "Cloak & Dagger," is a darker, more trance-influenced tune, with an aggressive percussion section and bassline that shoot out of the gate early. Haunting vocal stabs and ominous pads, which set the suspenseful mood implied by the title, seep into the mix, as well as a few radiant arp lines. In the main break, a distorted guitar melody adds greater emotional weight, with a powerful "drop" to follow.
Finnish artist Tom Fall, one of the great breakthrough artists in both progressive house and trance this past year (a half dozen top charting tracks in recent months on Beatport), provides the sole remix in the package. His take is an unabashed progressive trance stormer, with its explosive rhythm and resonant bassline. The remix could fairly be dubbed a rework, as Tom honors the overall arrangement of the original tune; yet, he adds his signature touch on the processing of all of these sounds, as well as a modern prog trance "drop" (following the main break), which is sure to leave an impression on the dancefloor.
Category:
Info:
Cat#: SILKRL019
Release date: December 7th, 2010
Genre: progressive house, progressive trance
Format: digital
Stores: Beatport exclusively
Tracklist & YouTube Previews:
01 Jacob Henry - Cloak & Dagger (Original Mix)
02 Jacob Henry - Cloak & Dagger (Tom Fall Remix)
For More Information:
Silk Royal records on Myspace Music - Free Streaming MP3s, Pictures & Music Downloads
>>> MySpace page
Silk Music | Facebook
>>> Facebook page