LIKE Silk Music:
http://facebook.com/SilkMusic
SUBSCRIBE to Silk Music:
http://bit.ly/SilkYouTube
Samples & Purchase:
Beatport:
http://bit.ly/SilkDigital
iTunes:
http://smarturl.it/SILKOS02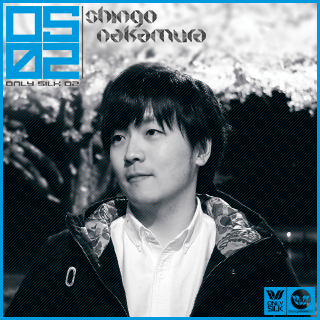 It is our great joy to present Shingo Nakamura's "Only Silk 02", the second edition in the annual compilation series, inspired by the acclaimed Frisky Radio show of the same name. A continuous mix of fourteen progressive and deep house cuts, written by a variety of celebrated international artists, "Only Silk 02" showcases the "classic" progressive house style of Silk Digital, as well as the signature deep house vibe of affiliate division Silk Textures.
Japanese sensation Shingo Nakamura is one of progressive's most beloved talents and an artist who has contributed more tracks to Silk over the last 6 years than any other. With an artist album and countless top-charting singles to his name, not to mention consistent radio support by many of the world's leading house, progressive, and trance DJ's over the last few years, Shingo continues to find inspiration as an artist, never failing to captivate audiences with his exceedingly emotive and visionary compositions. Leading, as usual, by example, Shingo features three brand new cuts of his own on Only Silk 02, as well as a previously unreleased remix by Talamanca of one of his most famous compositions, "Sapporo". Inspiring new productions by Arthur Deep, Dan Sieg (of Dan & Sam), Gal Abutbul, Outlook, Asten & Stendahl also grace this year's edition.
Info:
Cat#: SILKOS02
Beatport & iTunes release date: February 25th, 2014
Genre: progressive house, trance, downtempo
Format: digital
Stores: Beatport, iTunes, JunoDownload
Tracklist:
01 Shingo Nakamura - Only Silk 02 (Continuous DJ Mix)
02 Toby Hedges - Images (Dan Sieg 'Dark Images' Remix)
03 Asten - Ancient Future (Original Mix)
04 SNR & Rikkaz feat. Jan Johnston - Beautiful Change (Arthur Deep Vocal Remix)
05 Mango - Citylanes Airplanes (KIWAMU vs. Tokyo Bay Cruise Remix)
06 Lessov - Bleyban (Shingo Nakamura Remix)
07 Stendahl & Shingo Nakamura - Tribute (Original Mix)
08 Nigel Good feat. Sarah Clark - This Is You (Blood Groove & Kikis Remix)
09 Mango feat. Richard J Aarden - Pillow Fights (Stendahl Remix)
10 Shingo Nakamura - The Four (Original Mix)
11 LTN & Apsara - Fly Me Home (Matt Fax Remix)
12 Gal Abutbul feat. Sivan - Siderea (Original Mix)
13 Shingo Nakamura - Sapporo (Talamanca Remix)
14 Outlook - Dynjandi (Original Mix)
15 Puremusic - Sunray Kiss (Original Mix)
Artist Info:
Shingo Nakamura:
http://soundcloud.com/shingonakamura
For More Information:
Facebook:
http://facebook.com/SilkMusic
YouTube:
http://youtube.com/user/SilkMusicChannel
Twitter:
http://twitter.com/SilkMusic
SoundCloud:
http://soundcloud.com/SilkMusic
Google+:
http://gplus.to/SilkMusic
Silk Royal Showcase:
http://silkroyalshowcase.com
Only Silk Radio:
http://onlysilkradio.com