LIKE Silk Music:
http://www.facebook.com/SilkMusic
SUBSCRIBE to Silk Music:
http://bit.ly/SilkYouTube
Samples & Purchase:
Beatport:
http://bit.ly/SilkRoyal
iTunes:
http://bit.ly/SILKRL051-iTunes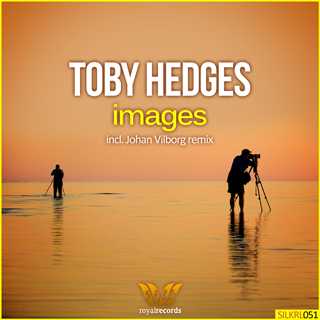 Since winning our "Wild At Heart" remix contest at the end of last year, Toby Hedges has garnered global recognition as one of the leading talents in modern progressive trance and house. A winner soon thereafter of Armada's "Love Survives" remix contest, Toby has been a fixture of late on Armin's "A State of Trance" and Above & Beyond's "Group Therapy" radio shows. He also is responsible for one of Silk's top-charting tracks from the past year: his euphoric remix of eleven.five's "The Way We Were". Needless to say, we're thrilled to present his latest progressive stormer, "Images", which was a standout track from Jacob Henry & Tom Fall's "Silk Royal Showcase 03" compilation. It's now available as a full, DJ-friendly version, along with an equally climactic rendering by Swedish label veteran Johan Vilborg.
Toby's Original Mix begins with a clubby, energetic groove, as an ethereal, delayed vocal sample makes its first appearance. This emotive effect proves to be a central, recurring motif in the song, as well as one of the most memorable elements. Meanwhile, an uplifting and poignant lead synth begins to cut through the mix, as various pad layers enrich the "spiritual", world music-influenced soundscape. In the main break, the lead progression, combined with the vocal and pad themes, elicit a cathartic release in the listener.
Johan Vilborg follows suit with an adrenalin-fueled remix. A thunderous bassline and layered lead chord hint at the trance-centered bedlam to follow. As the track nears the main break, the mid-range layers are all filtered fully into the mix, in all their radiant glory. In the main break, the heavenly and fragile atmosphere of the original mix is evoked through the use of lush, yet delicate pads. The triumphant lead then appears once again, soon joined by an explosive and rapturous drop.
Info:
Cat#: SILKRL051
Beatport release date: August 19th, 2013
iTunes release date: September 2nd, 2013
Genre: progressive house, progressive trance
Format: digital
Stores: Beatport, iTunes, JunoDownload
Tracklist & YouTube Previews:
01 Toby Hedges - Images (Original Mix)
02 Toby Hedges - Images (Johan Vilborg Remix)
Feedback:
Johan Vilborg, Above & Beyond, Jaytech, Ruben de Ronde, Aeron Aether, Blood Groove & Kikis, Kenneth Thomas, Shawn Mitiska, Blake Jarrell, Max Graham, Marcus Schossow, Mike Shiver, Tjerk Coers, Zack Roth, Shingo Nakamura, Raz Nitzan, Dash Berlin, Johan Nilsson
Artist Info:
http://soundcloud.com/toby-hedges
For More Information:
Facebook:
http://facebook.com/SilkMusic
YouTube:
http://youtube.com/user/SilkMusicChannel
Twitter:
http://twitter.com/SilkMusic
SoundCloud:
http://soundcloud.com/SilkMusic
Silk Royal Showcase:
http://silkroyalshowcase.com