LIKE Silk Music:
http://www.facebook.com/SilkMusic
SUBSCRIBE to Silk Music:
http://bit.ly/SilkYouTube
Samples & Purchase:
Beatport:
http://bit.ly/SilkTextures
iTunes:
http://bit.ly/SILKTX046-iTunes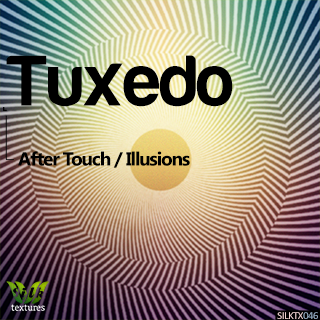 Polish artist Tuxedo is a thrilling new addition to our Silk Textures roster. The imprint's latest release is a 2-track EP by the rising talent, who is known for deep and atmospheric textures.
The sensual "After Touch" centers on funky synth stabs, late-night pads, and delicate, "crystalline" side melodies. In the main break, a "cavernous" medley of layered subs and outer-worldly pad sounds create an evocative soundscape.
The B-side cut, "Illusions", offers a bit more rhythmic drive, but the overall "brooding" mood is maintained. The main synth riff is a vivid and groovy low-mid sequence, while numerous stabs and pads reinforce the provocative vibes.
Info:
Cat#: SILKTX046
Beatport release date: August 6th, 2013
iTunes release date: August 20th, 2013
Genre: progressive house
Format: digital
Stores: Beatport, iTunes, JunoDownload
Tracklist & YouTube Previews:
01 Tuxedo - After Touch (Original Mix)
02 Tuxedo - Illusions (Original Mix)
Feedback:
Soarsweep, Jaytech, meHiLove, Michael & Levan, Fernando Ferreyra, Federico Monachesi, Flash Brothers, Ruben de Ronde, Peter Illias, dPen, Shingo Nakamura, Nigel Good, East Cafe, Gregory Esayan, Johan Nilsson
Artist Info:
http://soundcloud.com/tuxedo
For More Information:
Facebook:
http://facebook.com/SilkMusic
YouTube:
http://youtube.com/user/SilkMusicChannel
Twitter:
http://twitter.com/SilkMusic
SoundCloud:
http://soundcloud.com/SilkMusic
Silk Royal Showcase:
http://silkroyalshowcase.com