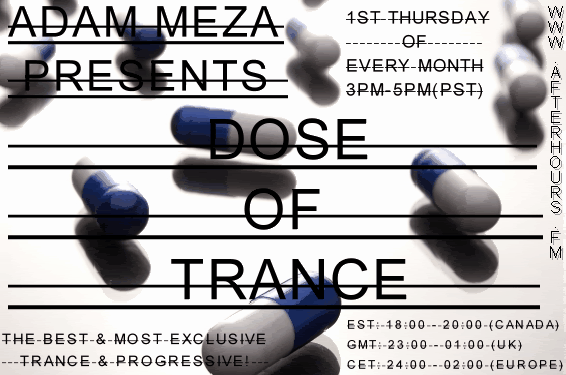 tracklist:
01. Cerf & Mitiska feat. Jaren - Light The Skies (Retrobyte Remix - AvB Intro Edit) [Armada]
02. Death Cab For Cutie - Marching Bands of Manhattan (Blake Jarrell's Pacha NYC Remix) [CD-R]
03. Jose Amnesia feat. Jennifer Rene - Wouldn't Change A Thing (Original Mix) [Armind]
04. NR32 - LMY (Ian Betts Remix) [Conspiracy]
05. Viator - Rangiroa (Original Mix) [Fraction Zero]
06. Darren Tate - Echoes (Original Mix) [Mondo]
07. Pilot - Dilemma (Plastic Shell Remix) [Electrofly]
08. Alex M.O.R.P.H & Rank 1 - Life Less Ordinary (Rafael Frost Remix) [High Contrast]
09. Frase - Module One (Mekk Remix) [Eve]
10. Neal Scarborough - Madagascar (Original Mix) [Soundpiercing]
11. Rozza - Discover (Original Mix) [Emalodic]
12. Thrillseekers - Waiting Here For You (Night Music Vocal Edit) [Adjusted]
13. Neal Scarborough - Stung On The River (Sean Tyas Remix) [Discover]
14. John O'Callaghan pres. Mannix - Dream On [A State Of Trance]
15. Orjan Nilsen - Spawns (Original Mix) [Expedition]
16. Factoria - More Sleepless Nights [Breathe]
17. Marc Marberg with Kyau & Albert - Megashira (Stoneface & Terminal Remix) [Euphonic]
18. Peter Dubs & Tranzident - Perfect Mind (Original Extended Mix) [Sonar Eclipse]
19. Oliver Smith - Tomahawk [Anjunabeats]
20. Armin van Buuren - Rush Hour [Armind]
Show Time:
Thursday, June 7th, 2007
03:00 (PST) WESTERN USA
18:00 (EST) CANADA
23:00 (GMT) UK
00:00 (CET) EUROPE
For the Rest of the World!
Click Here!
:hello:
Hey guys!:smile:It's that time of the month again!
hjoy:Today's show is going to be something very special for you guys!
I've actually put a lot of effort in preparing for today's show, so here it is! Updating you with nothing but the best!
I can assure you guys will love it!
So tune in later today!

Last edited: