11.08.13 NYC ~ Serkal Showcase w/ Doc Martin/Santos/Tripmastaz/Jonny Cruz & more @ Sankeys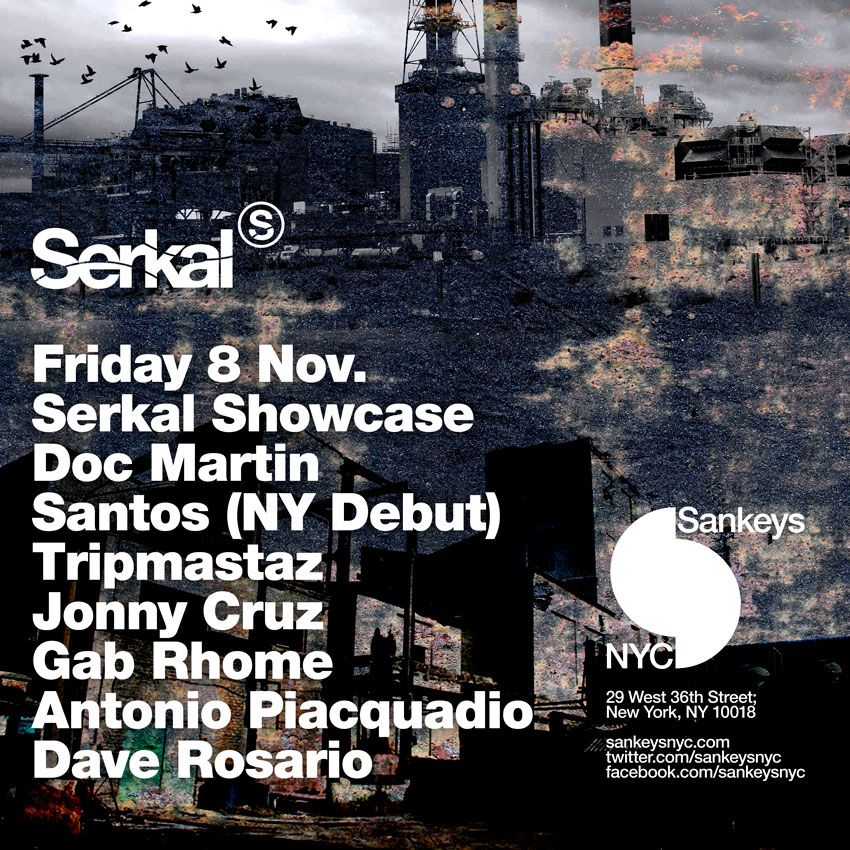 Friday November 8th 2013
Sankeys NYC presents..
Serkal
Doc Martin (Sublevel)
Santos
Tripmastaz
Jonny Cruz
Gab Rhome
Antonio Piacquadio
Dave Rosario
On Friday, November 8th, the man behind Sankeys NYC and SERKAL record label, Antonio Piacquadio, will make another giant footprint in NYC nightlife. Antonio and friends from his locally grown and globally known record label are bringing the very first Serkal Showcase to the Big Apple and the line up is a must-see. They lit up the White Isles during Ibiza Season of Serkal and now Antonio with comrades Dave Rosario, Gab Rhome, Jonny Cruz, Tripmastaz, Santos, and the Blakdoktor of sound himself, Doc Martin will raise the bar for NYC venues.
GET TICKETS
http://www.wantickets.com/events/ShowEvent.aspx?eventId=143546
For Table reservations email ~
reservations@sankeysnyc.com
Doors 10pm
21+ valid ID required
Sankeys NYC
29 West 36th Street
New York, NY 10018
212.764.0157
Stay Connected
www.sankeysnyc.com
Be Our Friend On Facebook
www.facebook.com/sankeysnyc
Follow Us On Twitter
www.twitter.com/sankeysnyc
Check Us Out On Instagram
@sankeysnyc