11/29 ~ Carnival Ibiza @ Sankeys w/ Kim Ann Foxman, Jay Shepheard, Randall M & Antonio Piacquadio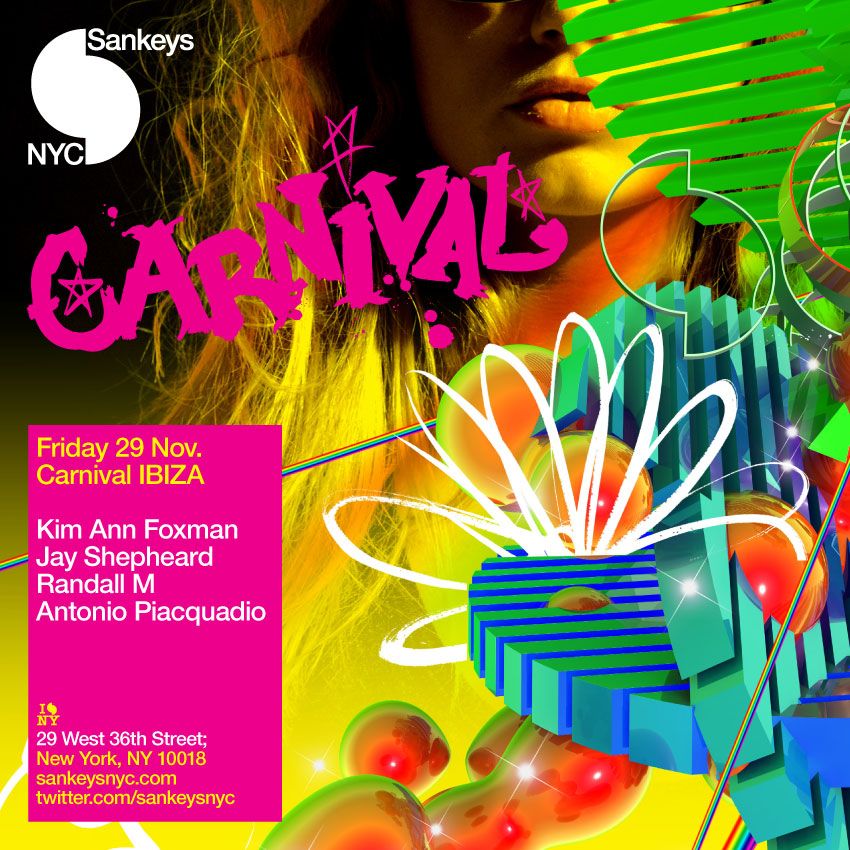 Friday November 29th 2013
Sankeys NYC presents..
Carnival Ibiza with
Kim Ann Foxman
Jay Shepheard
Randall M
Antonio Piacquadio
More info TBA...
Friday night in Manhattan just got interesting. Sankeys New York brings in-house night Carnival over from Sankeys Ibiza.
Carnival embodies the club's unique ethos and spirit, uniting the sounds of the underground together. Viva la Carnival.
GET TICKETS
http://wantickets.com/events/ShowEvent.aspx?eventId=144486
Table reservations email:
reservations@sankeysnyc.com
Door opens at 10PM
21+ valid ID required.
Sankeys NYC
29 West 36th Street
New York, NY 10018
Phone: (212) 764 - 0157
Stay Connected
www.sankeysnyc.com
Be our friend on Facebook
www.facebook.com/sankeysnyc
Follow Us On Twitter
www.twitter.com/sankeysnyc
Check Us Out in Instagram
instagram.com/sankeysnyc#