12/21: Sankeys Saturdays w/ Kerri Chandler, Cem&Rg, Autobrennt with Mateo, Reverb presents Reda Briki, Kramer & Deep Woods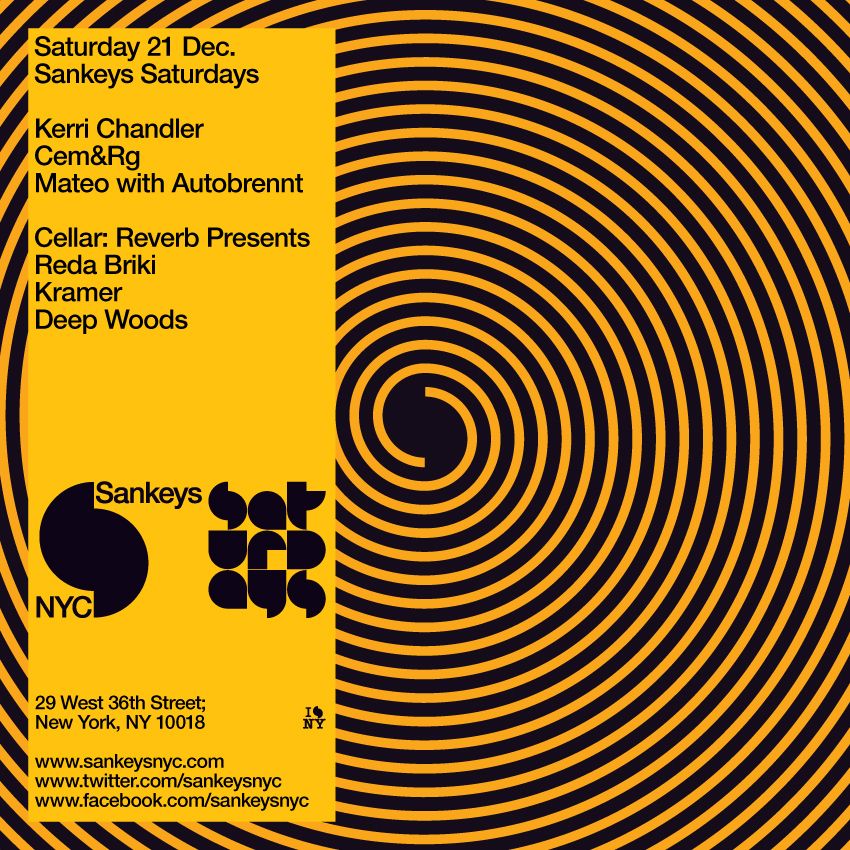 December 21st, 2013
Sankeys Saturdays continues with...
Kerri Chandler
Cem & Rg
Autobrennt with Mateo
Cellar presented by Reverb with
Reda Briki
Kramer
Deep Woods
From the deep playa, the burners paradise the oasis of house music from all over the world. The journey of the playa sound has arrived at your number 1 underground New York club Sankeys . Bringing you for your listening pleasure, Reda Briki, Kramer and Deepwoods a true burning sound to your ears.
GET TICKETS
http://sankeysnyc.wantickets.com/Events/144701/Sankeys-Saturdays-Kerri-Chandler-Cem-Rg-Mateo-Reverb
Table reservations email:
reservations@sankeysnyc.com
21+ valid ID required.
Sankeys NYC
29 West 36th Street
New York, NY 10018
Phone: (212) 764 - 0157
Stay Connected
www.sankeysnyc.com
Be our friend on Facebook
www.facebook.com/sankeysnyc
Follow Us On Twitter
www.twitter.com/sankeysnyc
Check Us Out in Instagram
instagram.com/sankeysnyc#