Hi mates, this time I'm not gonna write in third person, why? cause I wanna make sure, that you actually get this as a personal invitation, because, tomorrow saturday 10 am - Midday Pacific time (or GMT-8) , Der Sezzionz will drop a bomb of pure energy!!
At Hour one, I'll spin some of my personal favourite tunes of the moment, and in Hour 2!!! Sit tight!, cause Agustin Servente from Argentina will give you goosebumps every minute!!, when I listened to one of his sets for the the very first time, I thought, man! this guy can get the crowd movin', and then I thought of inviting him to my show, so he can show to you, what I'm talking about!!, so don't miss out!!
Check his little bio: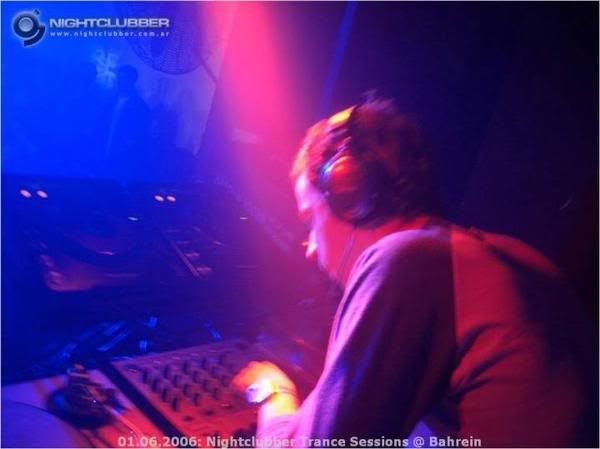 Agustin Servente was born in Buenos Aires, Argentina on December 19 1986. As a young child Agustin already showed an interest in music and musical instruments. It was in 2001 when he got introduced to electronic dance music when hearing djs like Judge Jules, Paul van dyk and Ferry Corsten. In the year 2004, he started his career as dj mixing with his own computer and friends turntables.
The year 2005, was very productive for Agustin, he was guest mix of two big radioshow of Argentina. DLA Trance and Subsounds Both belongs to the biggest Latin America radios called dance-latinoamerica But also in 2005, He started exploring the possibilities of making electronic dance music with computers. He started to make edits and Bootleg. His bootleg "Inbox vs Jan Johnston" Freelancer your name (Agustin Servente Bootleg mix) was support by majors djs like Judge Jules, Phynn and Leon Bolier. Also this bootleg mix was included in the latest compilation of Phynn, called : Reflexion.
In 2006 , at the only age of 19 , Agustin Servente has signed to the international DJ Booking called : Access-Djs
www.access-djs.com
, also he played his first gig at one of the biggest clubs in Buenos aires called: Bahrein with a lot of feedback and good comments about his performance. During this year Agustin start his own radioshow called Future Vibes , wich is broadcasted on CBA FM and also another radioshow called Pigs and Vibes on PureFM .
He already played in well known radios like DI.FM , ETN.FM , Afterhours.fm , etc. Agustin started to performing his producer side by making his own tracks and remixes. Some of them already been supported by djs like Judge Jules , 2-trance , Phynn , Mike Shiver , Paulo der Munoz , darioef , Buenos aires deep , and many more. At the moment he is producing with his partner and firend "Faint" . They already sign 2 Releases in several and well known labels.