Amplifydestroy Summer Boat Party
Saturday July 16th
Erasmus Boat

Limited tickets remaining...
BOAT DEPARTS:
5.00pm (Sharp)
PIER:
St Katherine's Pier (infront of the 'Guoman Hotel'), Tower Bridge.
NEAREST TUBE:
Tower Hill
AFTERPARTY:
TBA
TICKETS:
£22/£25 (Price includes Boat Party & Afterparty):
RA Tickets: Amplifydestroy Summer Boat Party at St. Katherines Pier, London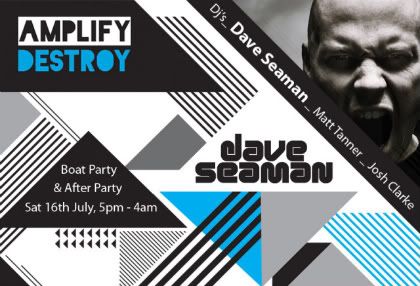 AMPLIFYDESTROY
are delighted to announce that legendary DJ/Producer
Dave Seaman
will be headlining the Summer Boat Party 2011.
There aren't many artists who've sound tracked the birth of dance music and are still leading its development more than two decades later. There are even less who have gifted both the club and pop scenes with unforgettable musical moments that get talked about in hushed tones years after their creation. Dave Seaman is one of a select few.
Whether it's one of his spine-tingling
Global Underground
or
Renaissance CDs
that's still burning a hole in your stereo years after its purchase, or the perfect pop of Kylie's 'Confide In Me' that he co wrote, produced and remixed, there's very few with their heart in electronic music who haven't had a Dave Seaman 'moment'.
It's a commonality that everyone from clubbers at
Creamfields
, to the biggest recording artists on the planet share. Having devoted almost every weekend over the last 15 years to moving dancefloors from Ibiza to Iceland, Seaman has played the world's most recognised festivals and clubs in more than 70 countries throughout his career, while still lending his production nous to the music industry's A List. Along with crafting beats for Ms Minogue, Take That and Pet Shop Boys have enlisted his studio expertise, with everyone from U2, to Michael Jackson, Alanis Morissette, David Bowie and New Order having received a Seaman re-rub.
Make no mistake, his talents are unique. Few artists are able harness the creative complexity of an underground club burner and interchange it with the hook-driven dynamics of a pop cut, but Seaman has managed to do it time and time again. With massive discography of more than 60 releases and 30 remixes, his productions have gone on to feature on more than 80 other titles, released all over the globe.....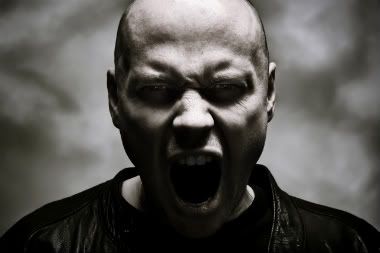 LINKS:
Dave Seaman's sets on SoundCloud - Create, record and share your sounds for free
Dave Seaman | Free Music, Tour Dates, Photos, Videos
Mathias Tanner's sounds on SoundCloud - Create, record and share your sounds for free
Mathias Tanner | Free Music, Tour Dates, Photos, Videos
Josh Clarke's sounds on SoundCloud - Create, record and share your sounds for free