Joined

Mar 25, 2010
Messages

991
Reaction score

0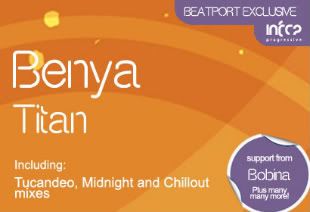 Danish producer Benya has been a major player on the progressive trance scene for a number of years with regular work on both AVA and Coldharbour respectfully. Now making his debut on InfraProgressive with Titan, the man who brought us the massive Prometheus which dropped last year, supplies another gorgeous, melodic trancer sure to delight his fans.
Remix duties come regulars Tucandeo. Fast becoming one of the hottest progressive duos on the circuit, the guys continue their ever impressive run of releases on InfraProgressive with another classy outing packed to rafters with energy, signature sounds, and a pounding bottom end to boot.
Benya wraps the package up nicely with two alternative mixes!
Radio/Dj Support:
Bobina, Tritonal, Ernesto & Bastian, Dash Berlin, Richard Durand, MK S, Duderstadt, Arctic Moon, 7 Skies, Dj Ange, Andrelli & Blue, Ferry Tayle, Sophie Sugar, Steve Anderson, Sebastian Brandt, Nurettin Colak, Setrise, Bjorn Akesson, Sequentia, Agnelli & Nelson, Jon O'Bir, Danjo & Style, Pedro Del Mar, Mark Eteson, Cold Blue, Manuel Le Saux, Talla XL, Duende, Suncatcher, Steve Brian, M.I.K.E, Daniel Kandi, Jorn Van Deynhoven, Ruben De Ronde, Fast Distance, Vast Vision, The Flyers & Mike Sonar, Haris C, Michael Angelo, Sneijder plus many many more..........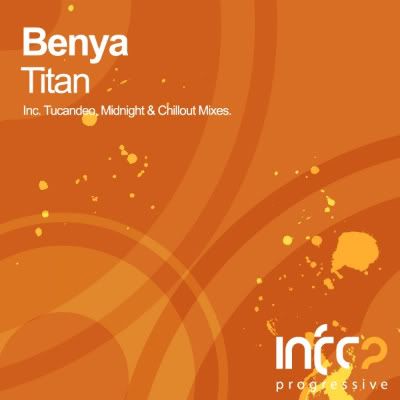 Tracklist:
01. Benya - Titan (Original Mix)
YouTube - Benya - Titan (Original Mix)
02. Benya - Titan (Tucandeo Remix)
YouTube - Benya - Titan (Tucandeo Remix)
03. Benya - Titan (Midnight Mix)
YouTube - Benya - Titan (Midnight Mix)
04. Benya - Titan (Chillout Mix)
YouTube - Benya - Titan (Chillout Mix)
OUT NOW exclusively at Beatport:
http://bit.ly/i9oTbg
_____________________________
For all info and release dates please visit:
http://www.infrasonicrecordings.com
http://www.facebook.com/infrasonicrecordings
YouTube - InfrasonicRec's Channel
InfrasonicRecordings (InfrasonicRec) on Twitter
Infrasonic Recordings | twitter.com/InfrasonicRec | Free Music, Tour Dates, Photos, Videos