LIKE Silk Music:
http://facebook.com/SilkMusic
SUBSCRIBE to Silk Music:
http://bit.ly/SilkYouTube
Samples & Purchase:
Beatport:
http://bit.ly/Arrival-BP
iTunes:
http://smarturl.it/ARR058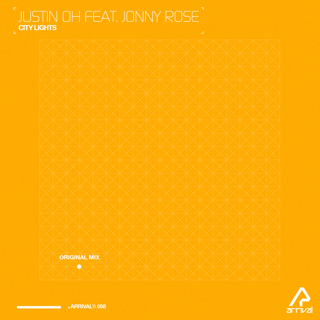 With "City Lights", South Korean artist Justin Oh follows up on his previously released single "Where The Lights Fall" on Arrival, taken from his acclaimed "The Time Traveller" album. Justin has teamed up with US vocalist Jonny Rose for this single.
A truly haunting bassline and a frisky beat introduce the track, and mesmerizing background synths intrigue the listener. The break features the introduction of lush synth lines, and Jonny's refreshing vocal emerges in a beautiful context. The song continues with a high level of energy, as well as the pumping bassline and captivating vocal stab effects.
Info:
Cat#: ARR058
Beatport release date: January 6th, 2014
iTunes release date: January 20th, 2014
Genre: progressive house, progressive trance
Format: digital
Stores: Beatport, iTunes, JunoDownload
Tracklist & YouTube Previews:
01 Justin Oh feat. Jonny Rose - City Lights (Original Mix)
Feedback:
Above & Beyond's "Group Therapy", Beatport Top 10 Trance Tracks Chart, Andy Moor, Kenneth Thomas, Alex M.O.R.P.H.
Artist Info:
Justin Oh feat. Jonny Rose:
http://www.justinohmusic.com/
For More Information:
Facebook:
http://facebook.com/SilkMusic
YouTube:
http://youtube.com/user/SilkMusicChannel
Twitter:
http://twitter.com/SilkMusic
SoundCloud:
http://soundcloud.com/SilkMusic
Google+:
http://gplus.to/SilkMusic
Silk Royal Showcase:
http://silkroyalshowcase.com