PROUD GROUP ANNOUNCE
TAKEOVER OF THE O2 SUPERCLUB,
MATTER, AND INTRODUCE
NEW NIGHTLIFE CONCEPT TO
LONDON'S CLUBSCENE
Home
In line with their tradition of taking on iconic venues, making them relevant to new audiences, Proud Group is set to redesign and reopen
The O2 superclub, matter
, as
Proud2
. Following an extensive renovation of the current industrial-style interior, the venue will be transformed into a decadent, glamorous nightspot that will run sensational weekend club nights and
circus-themed productions.
The new and exciting Proud2 will be the latest development in the group's plans to reinvigorate the landscape of London nightlife. Following an extensive refurbishment, the North Greenwich superclub is set to define destination clubbing in the capital with its ultra stylish interiors and bold, all encompassing music and entertainment programme.
Proud2 will take its established brand of 'experience clubbing' to a new and exciting level. Offering an innovative twist on the traditional club experience, Proud2 will be a
visual spectacle with grand scale circus themed productions
which will include headline acts, fire breathers, trapeze artists, snake charmers, aerialists and performance art.
Renowned for its cutting edge interiors and all-encompassing entertainment policy, Proud2 will take the party scene by storm. Proud2 will deliver the kind of dramatic, visual nightlife experience commonly found in Las Vegas and LA. Meanwhile, the design will also take its inspiration from the glamorous, wildly decadent nightclub interiors typically found in Las Vegas or Ibiza.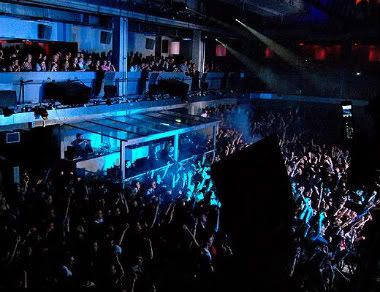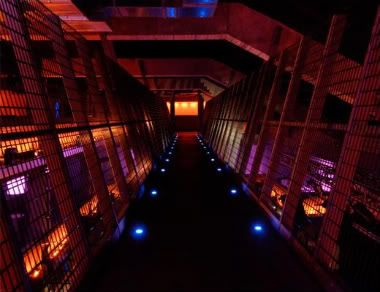 Boldly re-imagining the venue's current stark industrial space, Proud2 will feature luxurious design details, such as studded brass clad bars and 60s modernist chandeliers with dramatic statement pieces reminiscent of the Hollywood Regency era. Geometric painted walls will lead guests into the club towards a hip 'Op art' balcony.
The second floor will boast an opulent 'Leopard Lounge' with gold Art Deco inspired leopard sculptures set amongst a backdrop of lavish turquoise marbling. The gentleman's club situated on the first floor and a mezzanine VIP snug on the second will epitomise sensuality and opulence. The interior been re-imagined by boutique design firm, House Proud, spearheaded by designer, and journalist and TV presenter, Danielle Proud.
To relieve their customers of any concerns regarding transport, Proud will provide their own transport system, which will run until 6am. A proven success on New Year's Eve, Proud services will include Routemaster Buses that will run regularly to several London destinations at £2 a ticket plus a fleet of 150 cabs will wait outside the premises.
Alex Proud stated:
'I am thrilled to extend the Proud brand to a venue that offers clubbers something completely different. Proud2 will bring Vegas style clubbing to London with a combination of theatrical shows, live music and big name DJs in a club that not only aims to serve but take care of our customers. There won't be any experience like this in the city.'
On Saturday 5th March, Proud2 will open to the public with club night BACCHUS.
****UPCOMING FRIDAY NIGHT EVENTS****
More acts to be announced soon…..
****GET YOUR TICKETS FOR ALL EVENTS HERE****
Proud2 Tickets - Buy Tickets For Proud2, The O2, Peninsula Square, London
FRIDAY 11TH MARCH
– DISUKO
Little Boots
Japanese Popstars - Live
Retro/Grade - Live
Inflagranti
Headman
Firas & Jay Karim
____________________
FRIDAY MARCH 18TH
– CHICANE
Chicane (Live)
Xpress 2
Tom Middleton
Hybrid
_____________________
FRIDAY 25TH MARCH
- SPECTRUM
STANTON WARRIORS (album launch party)
with very special guest...
ZANE LOWE ( BBC radio 1)
Joker
Borgore
Bare Noize
Pete Jordan
Bar 9
Santero
Warrior One
Metric
________________________
FRIDAY APRIL 8TH
- HALCYON
Infected Mushroom
DJ Tristan
Dejavoo
Phil Lankaster / Libra 9
Liquid Ross b2b Zeus
Neil Psykinetic
Matt Lorraine b2b Andi Leppard
▄▄▄▄▄▄▄▄▄▄▄▄▄▄▄▄▄▄▄▄▄▄▄▄
TICKETS:
Proud2 Tickets - Buy Tickets For Proud2, The O2, Peninsula Square, London
CONTACT:
020 8463 3073 //
kyra@proud.co.uk
ADDRESS:
The O2, Peninsula Square,
Greenwich, London, SE10 0DY
WEBSITE:
Home