LIKE Silk Music:
http://www.facebook.com/SilkMusic
SUBSCRIBE to Silk Music:
http://bit.ly/SilkYouTube
Samples & Purchase:
Beatport:
http://bit.ly/Arrival-BP
iTunes:
http://bit.ly/ARR054-iTunes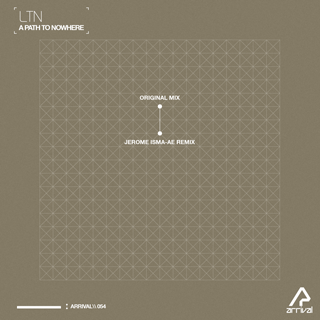 Indonesian artist LTN joins Arrival for the label's 54th release, with his track "A Path To Nowhere". On remix duty is veteran German artist Jerome Isma-Ae, who was appointed "breakthrough artist of the year" by Armin van Buuren, and others, in 2010. He is now considered one of the international leaders of house and progressive, with countless top 10 singles and globally supported tracks to his credit.
The original mix quickly establishes an enjoyable atmosphere, including a vast array of gorgeous synth elements, percussion structures, and a lush bassline. The break sees the introduction of soothing pad layers, and the unique theme lead follows shortly thereafter.
Jerome's interpretation starts off with his signature percussion groove, and the melody riffs from the original slowly build up in the background. After the break, the theme melody arrives in full force and adds to the already jubilant soundscape.
Info:
Cat#: ARR054
Beatport release date: September 23rd, 2013
iTunes release date: October 7th, 2013
Genre: progressive house, trance, progressive trance
Format: digital
Stores: Beatport, iTunes, JunoDownload
Tracklist & YouTube Previews:
01 LTN - A Path To Nowhere (Original Mix)
02 LTN - A Path To Nowhere (Jerome Isma-Ae Remix)
Artist Info:
LTN:
https://soundcloud.com/dj-ltn
Jerome Isma-Ae Remix:
https://soundcloud.com/jerome-isma-ae
For More Information:
Facebook:
http://facebook.com/SilkMusic
YouTube:
http://youtube.com/user/SilkMusicChannel
Twitter:
http://twitter.com/SilkMusic
SoundCloud:
http://soundcloud.com/SilkMusic
Google+:
http://gplus.to/SilkMusic
Silk Royal Showcase:
http://silkroyalshowcase.com