LIKE Silk Music:
http://facebook.com/SilkMusic
SUBSCRIBE to Silk Music:
http://bit.ly/SilkYouTube
Samples & Purchase:
Beatport:
http://bit.ly/Arrival-BP
iTunes:
http://bit.ly/ARR057-iTunes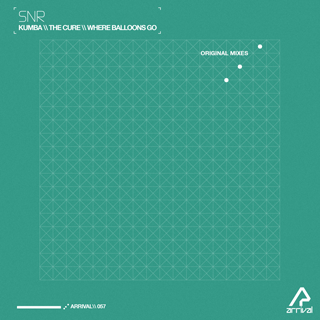 American artist SNR once again returns to the Arrival imprint with three new progressive cuts, which are featured on his new EP "Kumba". He recently appeared on our Silk Textures imprint with "Beautiful Change", a collaboration with Rikkaz and featuring Jan Johnston on vocals.
The first song, "Kumba", was also featured on the newly launched "Arrival 01: Destination United Kingdom" compilation and has witnessed early radio support from Myon & Shane 54. It includes a variety of outstanding synth structures, as well as several intriguing and well-crafted melodies and theme riffs. "The Cure" features rough synth stabs, which unite beautifully with the background melodies and the captivating groove. Finally, "Where Balloons Go" starts with a firm beat and stimulating background synth stabs. In the break, we witness soothing vocal elements and quite interesting melody combinations.
Info:
Cat#: ARR057
Beatport release date: December 16th, 2013
iTunes release date: December 30th, 2013
Genre: progressive house, progressive trance
Format: digital
Stores: Beatport, iTunes, JunoDownload
Tracklist & YouTube Previews:
01 SNR - Kumba (Original Mix)
02 SNR - The Cure (Original Mix)
03 SNR - Where Balloons Go (Original Mix)
Artist Info:
SNR:
http://soundcloud.com/snrmusic
For More Information:
Facebook:
http://facebook.com/SilkMusic
YouTube:
http://youtube.com/user/SilkMusicChannel
Twitter:
http://twitter.com/SilkMusic
SoundCloud:
http://soundcloud.com/SilkMusic
Google+:
http://gplus.to/SilkMusic
Silk Royal Showcase:
http://silkroyalshowcase.com