Joined

Mar 25, 2010
Messages

991
Reaction score

0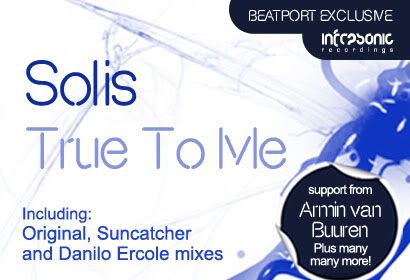 After a number of stella remixes over the last 12 months, label boss MK X supplies his first original of 2011, and arguably his most memorable to date with club banger True To Me.
A release that has caused quite a stir since featuring on the recent Tytanium Alpha compilation mixed by Sean Tyas , True To Me has all the ingredients needed to become a summer anthem in the making with its almighty bottom end and catchy, hook line just two of the highlights.
Remix duties come from Suncatcher and Danilo Ercole, both of whom offer up two fantastic takes on the original mix. Suncatcher adds his delicate touch to the package, with some lovely piano lines and gorgeous atmospherics adding real warmth, while Danilo lowers the tone with a subby, bass driven re-work that really utilises the original lead.
Radio/Dj Support:
Armin van Buuren, Ernesto vs Bastian, Sean Tyas, Bobina, M.I.K.E, Richard Durand, Manuel Le Saux, Cosmic Gate, Sied van Riel, Duderstadt, Arctic Moon, 7 Skies, Dj Ange, Temple One, Benya, Ferry Tayle, Sophie Sugar, Steve Anderson, Sebastian Brandt, Ashley Wallbridge, Setrise, Bjorn Akesson, Sequentia, Agnelli & Nelson, Jon O'Bir, Danjo & Style, Pedro Del Mar, Mark Eteson, Cold Blue, Talla XL, Duende, Suncatcher, Steve Brian, Daniel Kandi, Jorn Van Deynhoven, XGenic, Ruben De Ronde, Fast Distance, Vast Vision, The Flyers & Mike Sonar, Haris C, Michael Angelo, Sneijder plus many many more..........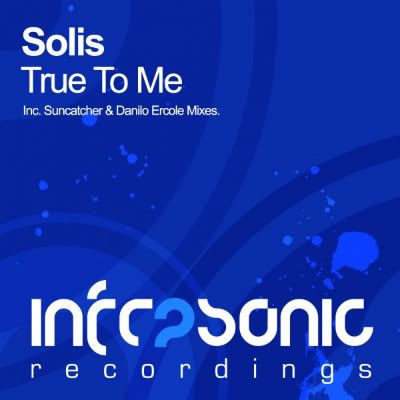 Tracklist:
01. Solis - True To Me (Original Mix)
YouTube - ‪Solis - True To Me (Original Mix)‬‏
02. Solis - True To Me (Suncatcher Remix)
YouTube - ‪Solis - True To Me (Suncatcher Remix)‬‏
03. Solis - True To Me (Danilo Ercole Remix)
YouTube - ‪Solis - True To Me (Danilo Ercole Remix)‬‏
OUT NOW exclusively at Beatport:
http://bit.ly/iOiy4M
_____________________________
For all info and release dates please visit:
http://www.infrasonicrecordings.com
Infrasonic Music | Facebook
YouTube - ‪InfrasonicRec's Channel‬‏
InfrasonicRecordings (InfrasonicRec) on Twitter
Infrasonic Recordings | twitter.com/InfrasonicRec | Free Music, Tour Dates, Photos, Videos