Joined

Aug 6, 2008
Messages

7
Reaction score

0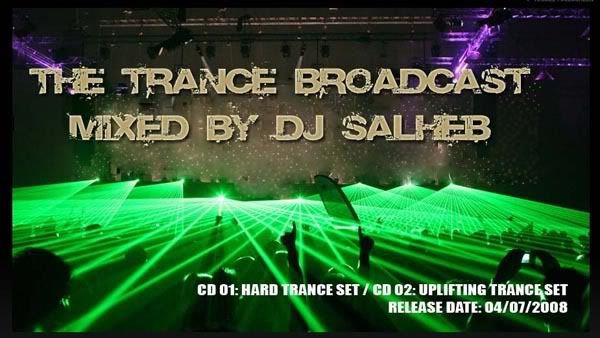 I have finished the compilation of my last euro trance project which is called
The Trance Broadcast.
It's made mainly of hard and uplifting trance. In this first volume there are two sets: one of hard and the other of uplifting trance. Let's take a look at the sets:
CD 01:
Hard Trance Set (78,5 MB, 160 kbps, 68:37 min)
Link to download:
RapidShare: Easy Filehosting
Track list:
01-Mike Foyle - Firefly (Mark Sherry's Outburst Remix)
02-Simon Patterson - Smack (Original Mix)
03-Ernesto vs Bastian - Thrill (Original mix)
04-Phil Reynolds & Technikal - Wanna Go For A Ride
05-Technikal - Overdrive (Technikals 2007 Remix)
06-Phil Reynolds Vs Mda and Spherical - Full Tilt
07-SQ - Abort Retry (Original Mix)
08-Technikal and Ashley James - Futureform
09-The Viceroy - Affirmative Action (Fabio Stein Mix)
10-Mark Sherry Vs Dr Willis - Here Come The Drums (Dave Schiemann Mix)
11-Dark by Design and Dr Willis - The Rotten
CD 02:
Uplifting Trance Set (82,0 MB, 160 kbps, 72:12 min)
Link to download:
RapidShare: Easy Filehosting
Track list:
01-John O'Callaghan & John Askew Pres Cartel - Buenos Aires (Orginal Mix)
02-Ground Control - Then & Now (Jurrane Sly Vs One Remix)
03-Neptune Project Vs Triple Seven - Arctic Moment (Activa Remix)
04-Terk Dawn - Barent Blue (Original Mix)
05-DJ Tommyboy - The Insider (Tragida Remix)
06-Cartel - Moments (Anguilla Project Remix)
07-Supermode - Tell Me Why (Heatbeat Bootleg)
08-Ilya Soloviev - Sunwaves (Static Blue Rmx)
09-Jon O'Bir - Ways and Means (Paul van Dyk Remix)
10-Robert Nickson feat Elsa Hill - Never Again (Nitrous Oxide Remix)
11-Martin Roth and Dj Eco - Tonight is Forever (Martin Roth Edit)
If anybody wants to download the 320 kbps version of bouth sets, please email me at:
carlossalheb@gmail.com
,
Join my orkut community, and you will always find a new great set of mine or of others djs of different stiles, specially trance djs.
The Address:
http://www.orkut.com/Community.aspx?cmm=17760245
It´s also available at my community, the dance music project "Crushing The Dance Floor". The first volume has been downloaded about 270 times in less then two months and has had a very good review. The set is still avaiable at my orkut community.
Big Hug!