Joined

Feb 28, 2009
Messages

48
Reaction score

0
Mixset:
Total Wokal - 1
DJ: Anuj
Date Released: Feb 18, 2011
Duration: 1hr 3mins
File Format: MP3 320kbps stereo
File Size: 144.0 megs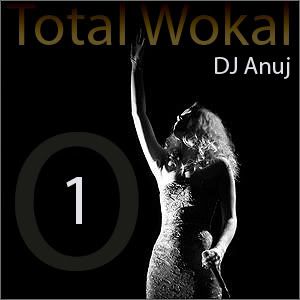 Tracklist:
1. Way Out West feat. Joanna Law - The Gift (Gui Boratto's Fallopian Mix)
2. Cosmic Gate feat. Jan Johnston - Raging (Duderstadt Rmx)
3. Roger Shah feat. Nadja Nooijen - Over & Over (Nuera Rmx)
4. Smooth Stab feat. Aelyn - These Words Between Us (Dmitry Bessonov Rmx)
5. C-Systems vs. Andain - Beautiful Daylight (Tommy Reid Mashup of DNS Project Rmx)
6. Istar Project And Di - Curtain Call (Progressiver Rmx)
7. Armin van Buuren feat. Jaren vs. Dobenbeck feat. Joanna - Unforgivable Go (SayMoon Mashup)
8. Sultan & Ned Shepard feat. Nadia Ali - Call My Name (Max Graham & Protoculture Extended Mix)
9. Evgeny Bardyuzha & Soarsweep feat. Manon Polare - Ceaseless (Original Mix)
10. Proff vs. Solid Sky feat. Jama - Going Around The Glittering Puzzle (Mash-Up)
Download:
Web:
http://www.DJAnuj.com/downloads.htm
OR
iTunes podcast:
DJ Anuj pres. 'Trance, Global' and 'AoA' - Download free podcast episodes by Anuj on iTunes.
e.N.j.O.i