Joined

Feb 28, 2009
Messages

48
Reaction score

0
Mixset:
Total Wokal - 2
DJ: Anuj
Date Released: May 21, 2011
Duration: 1hr 3mins
File Format: MP3 320kbps stereo
File Size: 143.0 MB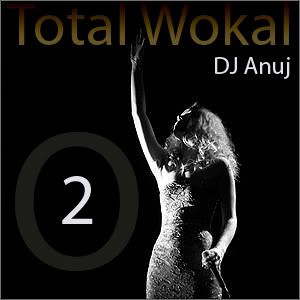 Tracklist:
1. SHato & Paul Rockseek - Wonderfooled (Duderstadt Rmx)
2. Re-Zone & Zmey feat. Alisa - One Love, One Life, One Fate (Original Vocal Mix)
3. Fragma - Everytime You Need Me 2011 (SKJG Project Rmx)
4. San feat. Therese - Kissed By The Sun (S1dechain Rmx)
5. DJ Observer & Daniel Heatcliff feat. Hannah Ray - With Me (Original Vocal Mix)
6. Simmons & Blanc - State Of Emergency (Original Mix)
7. Alex Larichev feat. Holly Prothman - The Same Way (Luigi Lusini Rmx)
8. Alex Lager feat. Ange - Love Me Deep Inside (Ilya Soloviev Progressive Mix)
9. Dred - Csak A Hold (Jason Mill Sunset Mix)
10. Tenishia feat. Aneym - Stranger To Myself (Mike Shiver's Garden State Mix)
Download:
Web:
Anuj - Euphoric Mixes
OR
iTunes podcast:
DJ Anuj pres. 'Trance, Global' and 'Total Wokal' - Download free podcast episodes by Anuj on iTunes.
e.N.j.O.i